In the current climate You cannot afford to dismiss Security as an unnecessary expense. If implemented correctly security will be cost effective in the long run and save you time and money.
Theft and vandalism is on the increase and the industrial industry is being hit hard. Our uniformed security officers can provide the visible deterrent you need to prevent crime.
A Uniformed Static Security Officer Will:
Act as a visual deterrent
Help deter crime before it takes place
Keep your insurance premiums down
Provide a Cost effective solution to replacing machinery
Provide total peace of mind knowing your site is secure
Our security officers are licensed, uniformed and trained to deter crime. We tailor security services to meet your needs and design a security program to fit into your site's specific requirements. We take into consideration the budget you have and the risks involved.
Clear Watch Security has providing security to various clients in the construction sector since our inception and have developed a reputable track record. We know how to eradicate crime and deter potential thieves.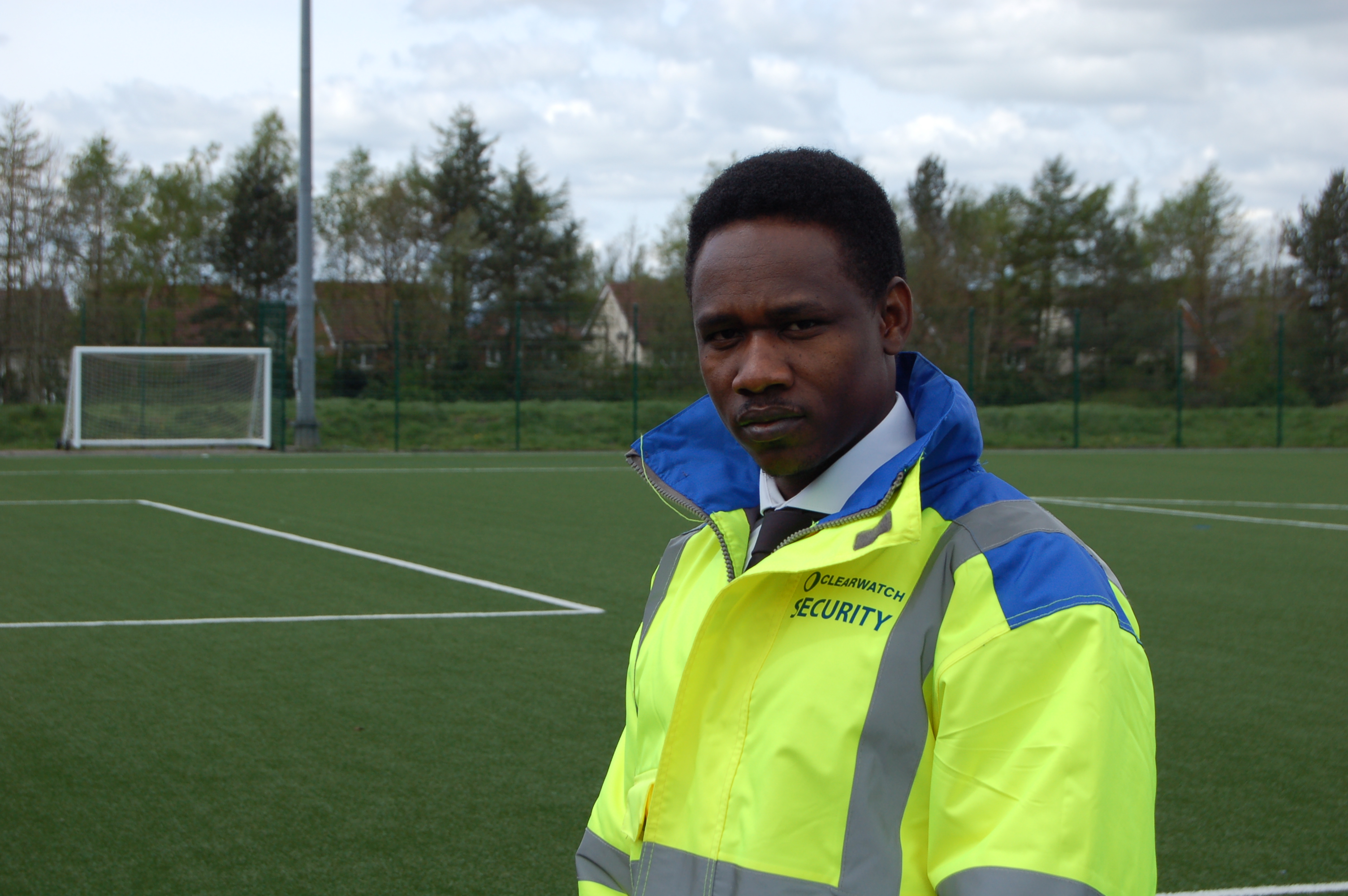 All our security officers are SIA (Security Industry Authority) Licensed and have gone through the relevant conflict management training. We also compliment our officers with technology.
This gives us an edge over criminals as we can develop random patrol patterns to fend off any potential theft. All our staff are supported by our mobile supervisors. Our managers will liaise on a regular basis with all clients.
Risk Assessments are carried out before Security Personnel are deployed to any assignment.