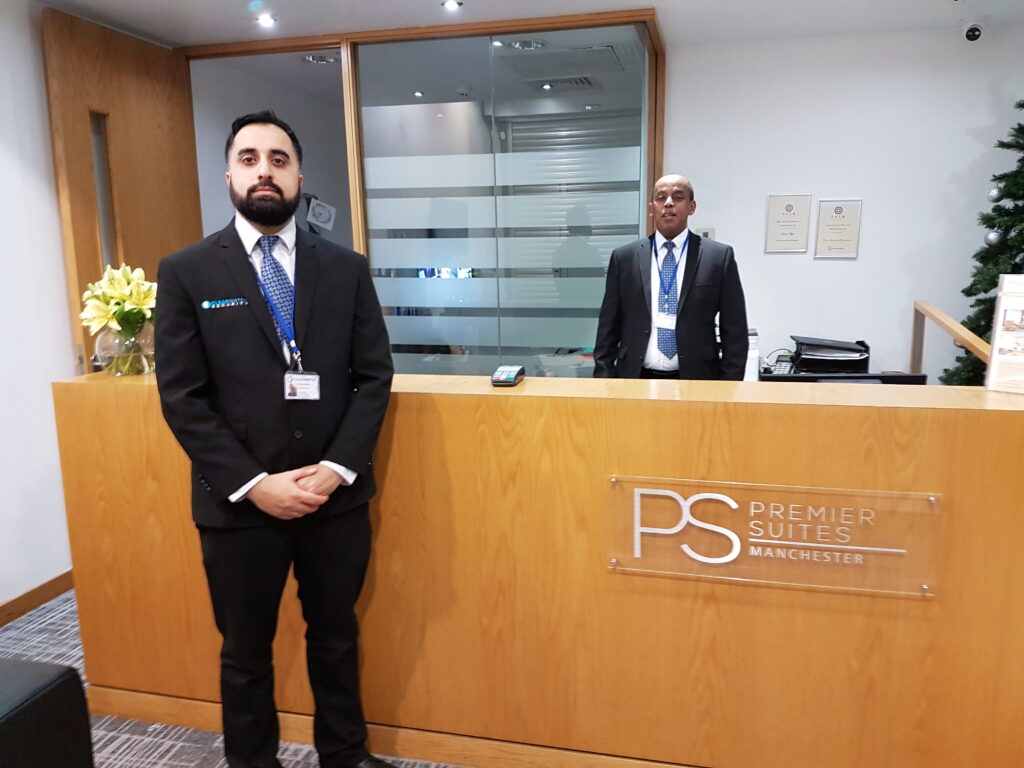 Clear Watch Security understands that our security professionals are also our client's first point of contact.
As a result, we have tailored our training program to ensure that every security officer is professional and courteous to all your clients, residents, visitors and staff members.
Our Concierge Security takes this approach for all clients and we make sure that you receive the best service possible.
Our Concierge Services Cover
Meet & Greet all Guests at the reception and provide assistance as required.
Help Guests park correctly in designated parking spots and keep a record of all occupied parking spaces.
Directing emergency vehicles and personnel to appropriate locations when required.
Coordinate access for all contractors in a safe and secure manner (Maintenance, Landscaping, etc.).
Our Security Services Include
Completing regular hourly patrols of the premises to ensure there is no unauthorised access.
Monitoring vehicle traffic entering/exiting the premises.
Creating a safe and secure environment for all Guests.
Mobile patrols of premises at irregular hours at night, seven days a week.
Our Selection and Training Methods
We focus on honesty and integrity when selecting prospective staff members. We want personnel that will welcome Guests with a polite manner and knowledge of the premises. We always look for individuals that have a passion for customer care and love to engage with people.

All staff are trained to:
Answer the telephone and handle concierge desk customer service requirements
Handle fire alarm procedures (Evacuation points and lift release procedures)
Understand the access control system (fobs, electronic doors etc)
Record and report all incidents
Identify and Issue of parking violation notices
Issue replacement Key Cards