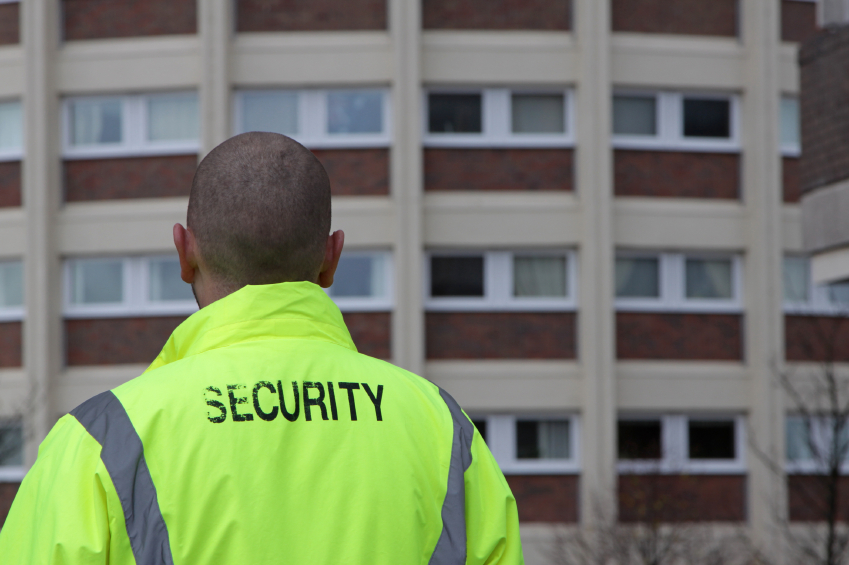 Our Business Development Manager James Gaskell talks about what security guards actually do
The question I get asked the most by friends and family is "What do your guards do?"
It's a tough question. Stuck in their minds is the old image of a security officer sat in a guard house, reading the paper and drinking coffee from a thermos. That's not where we are anymore.
What Do Our Security Officers Do?
The day-to-day activities of our security officers include:
Observe and report
Protect the customer's staff and property
Engaging in mobile vehicular patrols
Act as a visual deterrent to criminals
Conduct routine sweeps and inspections of buildings
"First on scene" actions for alerting emergency services and admitting first aid
Our officers remain vigilant throughout their day, logging and recording all interactions and incidents, on and off of their patrols.
Sector-wise Job Responsibility
The job responsibility of a security officer can and does vary from one contract to another. This means our officers are all highly capable, adaptable and intelligent, often moving from one requirement to another the very next day. Whilst the core responsibility of maintaining the safety and protection of the staff and property will always be first and foremost in the mind of the officers, the other responsibilities may change.
Retail Security
Officers working in retail stores are responsible for protecting the people visiting the outlet along with the working staff. In addition to this, guards also ensure that all the records, equipment, money, and merchandise is secure. Responsibilities also include being involved with undercover store officers to deter theft by employees or customers and detain shoplifters until the police arrive at the scene. Officers in the retail space can offer RIO by their visual presence alone, casting doubt and unease in the mind of the shoplifter, but reassuring and assisting the members of the public who are out to shop and enjoy themselves.
Corporate Security
When protecting office buildings, banks, or hospitals, the key roles of the officers are again to ensure that safety and security is maintained within the premises. They protect the organization's customers, staff, and property from unruly clients who may cause a disruption in the normal day to day operation. We understand how important it can be to a large business to have a warm and professional face greeting the guests as the first point of contact, so our officers have dressed appropriately and all have English as either a first language or are fluent speakers and writers of the language. Front of house responsibilities may include; issuing guest or replacement passes, welcoming visitors to the site, control of car park access, booking meeting rooms and other receptionist tasks.
Open Space Security
For people visiting historical monuments, museums, or art galleries, security officers provide protection by observing all participants and inspecting packages and personal belongings upon entering and exiting the building. Similar to the visual deterrent in the retail space, the visible officer on the floor at a museum or exhibition adds a human touch to the experience. Officers will be familiar with the layout of the building and will be able to direct visitors to specific sections of the building, whilst dealing with overly-enthusiastic visitors in a calm and warm manner to prevent damage or losses to the building or exhibits, or access to restricted areas.
Vulnerable Premises
The security officer working in secure locations such as; banks, government buildings, airports, railway stations, religious facilities, schools, Universities, and military bases protect critical information by regimented checking of the credentials of vehicles and personnel entering and leaving the premises. The step ensures that only authorized personnel can gain access and no restricted materials where going in or out of the area. Unique restrictions may exist on each site, so bag searches and magnetic wand searches may be part of the normal working routine.
Overview
Our officers all hold the industrial standard training as a minimum, but also what we at Clear Watch Security pride ourselves in is the adaptability and intelligence of our officers. A security officer is often the first point of contact for a visitor entering any premises, so our officers need to be polite and professional at all time, as they are representing the customer and our company.
Officers are trained to observe and to respond appropriately to situations, to de-escalate the situations with the safety of the staff as paramount importance.
Is your site secure? Do you want to talk to us about a free security audit and find out what a security officer can do for you?
Speak to me on 07535 702 772, I look forward to talking to you