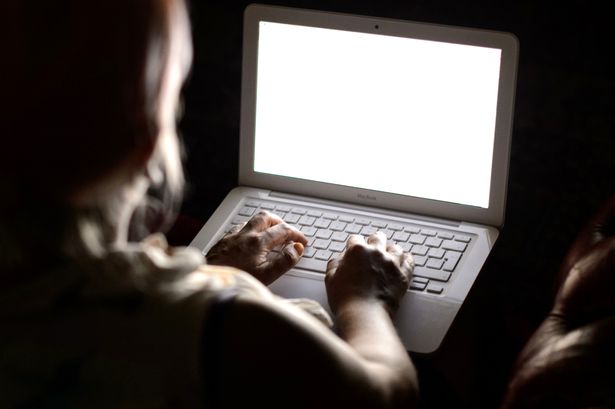 Victims of bogus Apple and Microsoft 'experts' rocket in Greater Manchester
The number of 'computer software service' fraud reports and crimes has almost doubled in the region in the past year.The number of computer service scams in Greater Manchester has risen by almost 90 per cent this year
A fraud that sees conmen impersonate Microsoft and Apple computer experts to fleece unsuspecting victims has soared by nearly 90 per cent in Greater Manchester over the last year.
The so-called 'computer software service' scam involves fraudsters contacting people and pretending to be from computer companies.
In some cases, the conmen phone up to say they are 'Microsoft tech support' and need access to the individual's computer to fix it.
Once they gain access, they install malware — or malicious software – that allows them to steal personal or financial information on the device. In other cases, conmen send emails with attached security updates or to ask for credit card information to 'validate your copy of Windows'.
The fraudsters have also invented a 'Microsoft Lottery', where they try to trick people into paying an upfront fee for a fictitious gift or cash prize.
Figures, obtained by the M.E.N., show that the number of 'computer software service' fraud reports and crimes has almost doubled in Greater Manchester from 378 between November 2012 and October 2013 to 712 between the equivalent period this year.
The statistics have been provided by Action Fraud, the national reporting centre for fraud and internet crime.
An Action Fraud spokeswoman said: "Fraudsters often use the names of well-known companies to commit their crime, as it makes their communication with you seem more legitimate. This is why it's important to think twice before giving out any personal information.
"Computer firms warn that they do not send unsolicited emails or make unsolicited phone calls to request personal or financial information, or to fix your computer.
"They advise anyone who receives such communication to delete the email or hang up the phone."
Industry group Financial Fraud Action UK (FFA UK) has issued a warning about a 'number spoofing' scam – where crooks clone the telephone numbers of trusted organisations – such as banks – and make them appear on a victim's caller ID. The conmen will then try to defraud the victim – having gained their trust.
Craig Jones, for FFA UK, said: "Number spoofing is becoming increasingly common and it's not difficult for the criminals to fake a caller ID.
Remember that if a caller is trying to draw your attention to the number on your phone display, it's very unlikely the call is genuine as there is no legitimate reason to point it out."
How to avoid computer software service scams…
Treat all unsolicited phone calls with scepticism and don't give out any personal information.
Computer firms tend not to send out unsolicited communication about security updates. If in doubt, don't open the email.
Microsoft does not request credit card information to validate copies of Windows.
The 'Microsoft Lottery' does not exist –so it's not true if you're told you've won.
By Dan Thompson (Manchester Evening News)